About MargBooks App
MargBooks is an all-in-one application designed for billing, invoicing, inventory management, and accounting purposes. This app empowers you to efficiently manage and expand your business. With MargBooks, you can effortlessly create and send professional bills and invoices, track business expenses, monitor stock inventory, and generate various types of GST bills and reports. Its robust toolkit provides valuable insights into your business's performance, enabling you to evaluate its progress at any given time.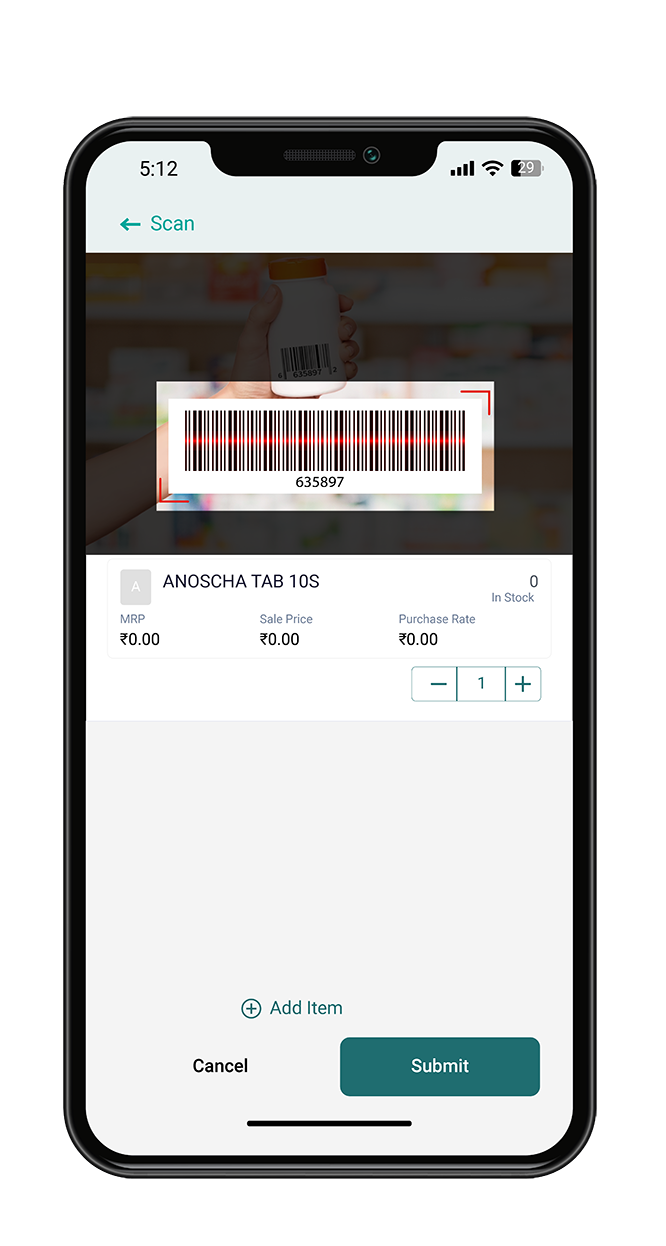 Introducing barcode billing on mobile app
Fast and convenient way to manage your sales and inventory, simply scan the product's barcode using your mobile device's camera, and the app will automatically input the product details and pricing into your billing system. No more manual data entry or human errors.
Easy & Secure Billing
MargBooks provides a hassle-free and reliable billing solution that enables users to generate bills quickly from their mobile devices with just a few clicks. By using this service, users can save time and simplify their accounting procedures while safeguarding their financial information.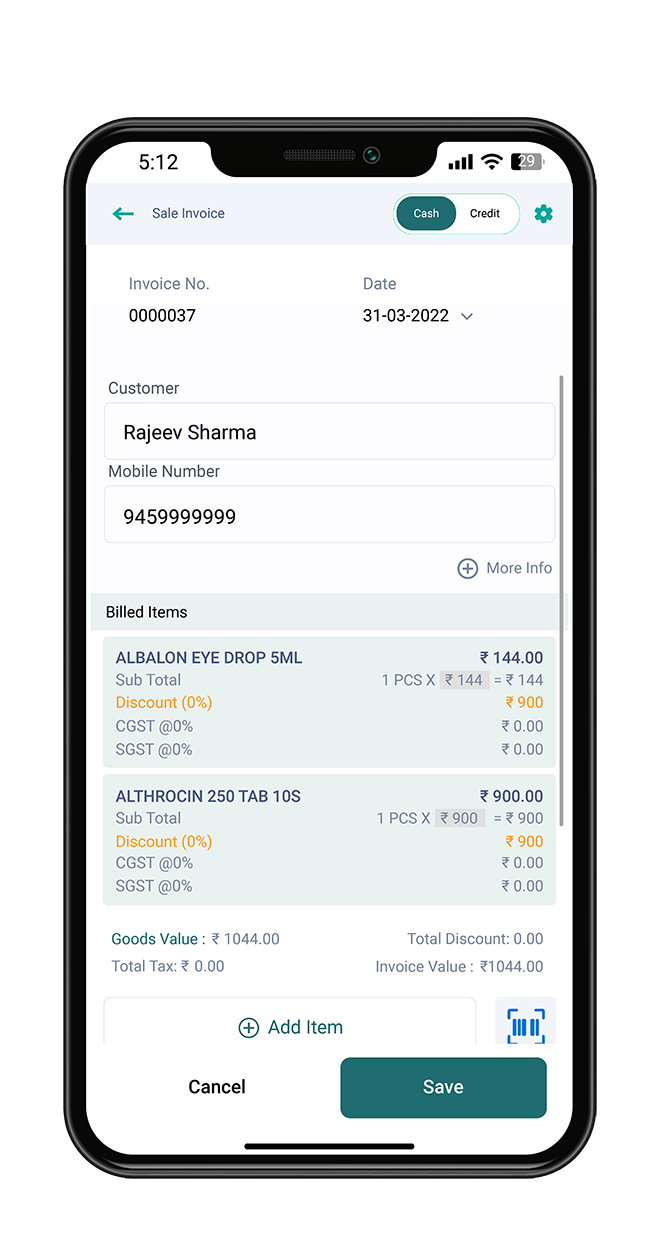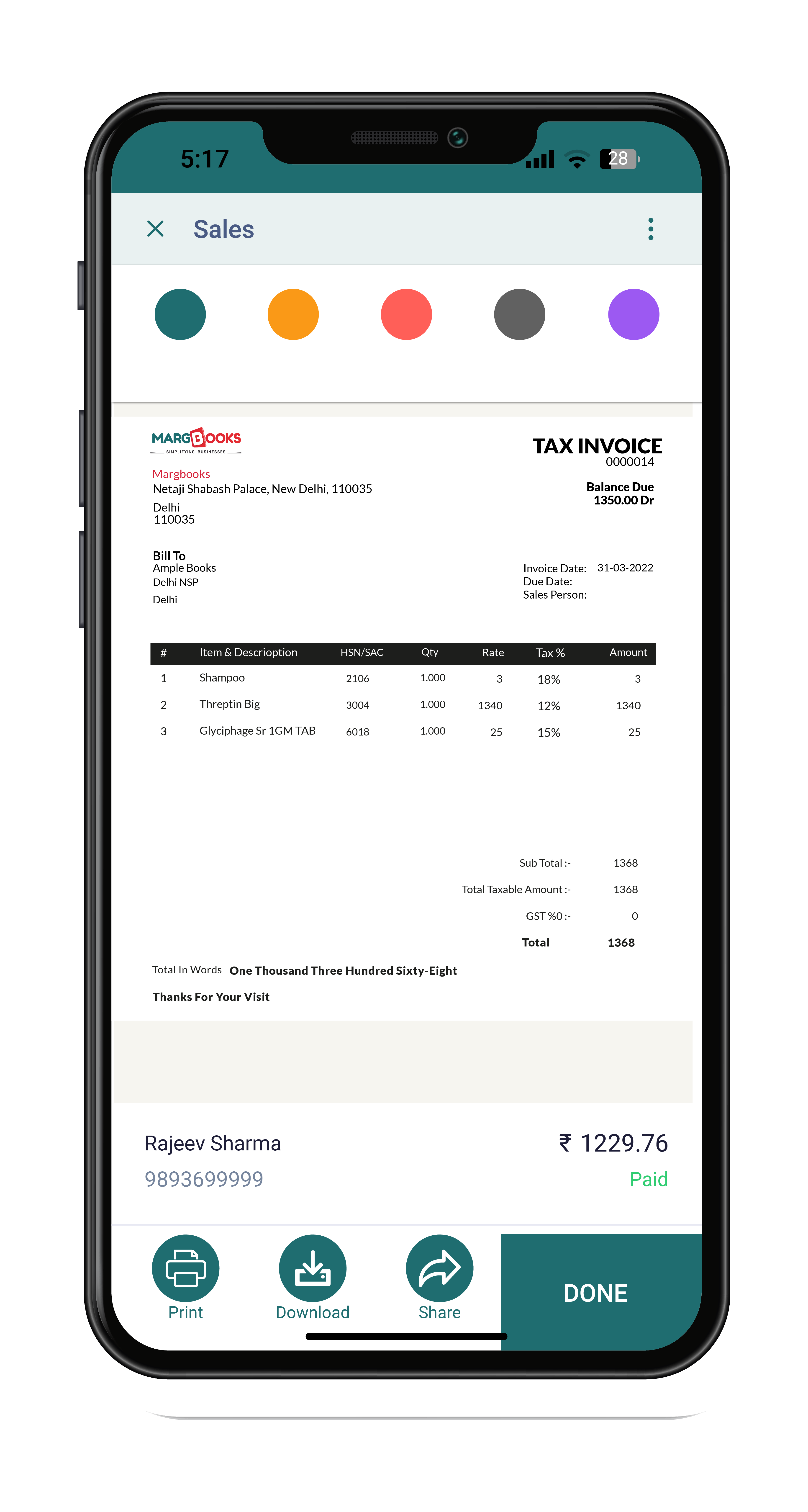 Invoicing
With MargBooks, easily create professional invoices, customize them with their own branding and logo, and send them to customers via email, whatsapp or print them through wifi or bluetooth printer. The app allows users to add products or services to invoices, set pricing, and include any applicable taxes or discounts.
Financial & Transactional Reports
View your accounts receivable in real time and keep track of all outstanding payments and bills. With MargBooks mobile app, users can create financial reports such as income statements, cash flow statements, ledger statements, and stock statements to get a complete picture of their financial and transactional activities.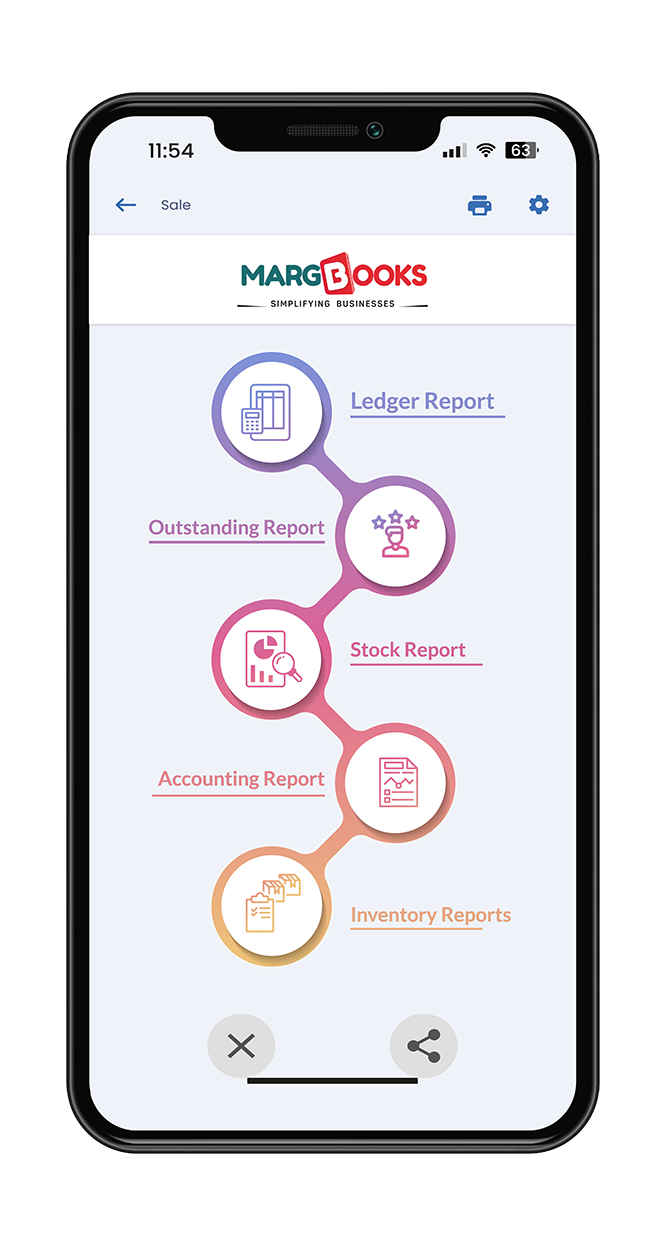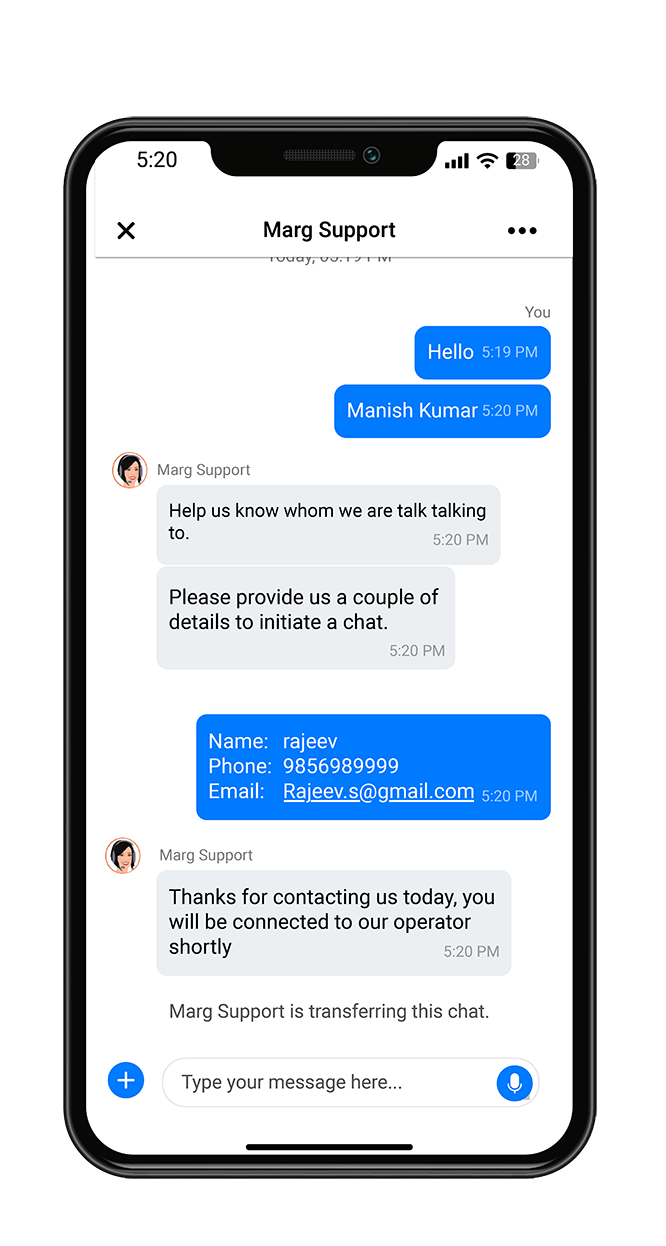 Chat Support
Quickly and easily connect with customer service representatives ask questions, report issues, and receive assistance in real-time without having to wait on hold or navigate through a complex phone tree. MargBooks' chat support team is available for you, ensuring that users can get the help they need whenever they need it.
Subscribe to Get Update
We are delighted to take your business online
Start Using MargBooks For Free
Access all MargBooks features for 7 Days, then decide which plans suits the best for your business
End-to-end accounting
User-friendly mobile apps
Advanced inventory management