Welcome to MargBooks
Online Accounting Software for Every Business
Powered By Marg ERP Ltd.
We're ready to take your business online. Are You?
What is Marg Books?
Marg Books, a product of Marg ERP Ltd., is a revolutionary cloud-based billing & accounting solution for every business where the business owner can manage the business from anytime anywhere on any device. Marg Books is your one-stop platform for managing your accounting, organizing your transactions, controlling your finances and managing your inventory. It's a single secure platform to keep up with your company's bills and invoices, reconcile your transaction, file GST return easily, experience connected banking etc.
Marg Network
Marg ERP Ltd. is a leader in the business software products arena. Since its inception in 1992, Marg's easy yet strong products have been revolutionizing the way businesses run in India & across the globe. For 29 years Marg ERP has delivered path-breaking technology to transform the way of doing business digitally.

Marg Network remains firmly committed to its purpose of making everyday business easy for small & medium businesses. For over so many years Marg has been a constant source of innovations and thus, continues to grow with smart enterprise resource management software.
Three Fundamental Approaches For Achieving Milestone
Customer Centric Approach
Marg Customer-centric approach has always provided their customer with a positive customer experience before and after the sale of the software in order to drive repeat business and customer loyalty. We have spent years creating a culture around the customer and their needs. Marg Customers are Marg Family. We cater to every minute prospect of customer need to make their business journey easy & smooth.
Technology Oriented Approach
Marg does continuous research and development to build a long term relationship with partners & customers to nourish small & medium businesses across the globe. After rigorous research and consistent practice, we have designed Marg products using advanced technology with a talented bunch of individuals at our state of art.
We ensure that software is updated with all the latest technology to provide a seamless experience to our valuable customers. Marg's primary goal is customer satisfaction and making India Digitally empowered.
Regular Innovation Approach
Marg's innovative approach focuses on new ideas and behaviours that significantly add to its business strategy, capability and market understanding. Marg is always committed to assure its regular services with value-added support. We always prefer to carry our legacy for the customer benefits and their happiness, therefore, reducing the gap between product & demands.
We have a team of 850+ professionals to make sure our customer can get a rich exposure and experience of our services.
850+
Sales & Support Centers
8,500+
Sales & Service Professionals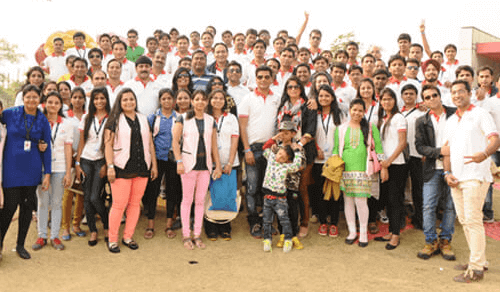 MARG started its journey in 1992 and was founded in year 2000. For over two decades has focused on providing the best inventory and accounting software that could drive the progress for clients and enhance their business solutions.
Our field force team is serving across 500+ top cities across India & has the best knowledge and experience, across industries and technologies to serve a wider customer base. Marg ERP has seven zonal offices across the nation i.e Delhi, Mumbai, Kolkota, Pune, Gujrat, Chennai and Hyderabad.
The Marg family today serves more than 21 different business segment across the country. With more than 10 Lakh plus satisfied users, 850 + sales & support centers, Marg ERP has been a true leader in easing the adaption process of GST.
Run your Business from Anywhere.
No matter where you are, be on top of your billing data.